In 2019, I designed the CWICE national dialogue conference series with the goal of bringing together child welfare sector leaders nationwide. With the support of Peel Children's Aid Foundation, we were able to host the inaugural event in January 2020 in Ottawa. Senior leaders of child welfare, in twelve of thirteen provinces and territories, were present over two days. We discussed the many immigration, settlement, and border-related issues that may impact, or affect, the lives of children, youth, and families. After holding a roundtable discussion, where each province and territory shared data and trends, there were several key endorsements agreed upon by delegates. A notable and unanimous endorsement included a request that CWICE develop training for staff across Canada1.
Immediately following the conference, in January 2020, CWICE Immigration Specialist Claudia Obreque became our training subject matter expert. She co-developed the certificate training series and in those first few months of the pandemic, we shifted our vision to create a virtual program. Several months later, in June 2020, the CWICE 8-course certificate program for child welfare professionals launched. Since then, we have launched a foster caregiver training course and are in the final stages of new courses for professionals working outside the child welfare sector with families, children and youth in the community. The new training will launch later this year.
In our first three years, we had a total attendance of 1032 with three cohorts graduating from the CWICE 8-course certificate program. The training has been delivered across Canada over the last two years, and we welcome participation from child welfare professionals in Nova Scotia, Saskatchewan, and across Ontario.
While we're proud of our achievements to date, we are actively encouraging staff across Ontario to become fully trained and obtain their certificate.
Over the last year, York Region Children's Aid Society's (YRCAS) Diversity, Equity and Inclusion (DEI) team attended our 8-course certificate training series. Since then, YRCAS' DEI team and senior leadership have been working with CWICE to bring this training to all their staff.
On behalf of all CWICE staff, I'm happy to announce York Region Children's Aid Society's (YRCAS) recent decision to register all staff in CWICE training.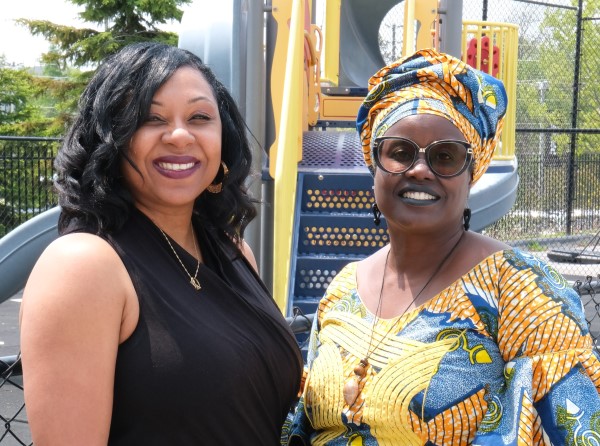 Tinisha Stephens is YRCAS' Manager of Diversity, Equity, and Inclusion and has been at the organization for 18 years. She shared that it is important for YRCAS staff to attend CWICE training to increase their awareness on various equity issues and intersections, including the impact on children, youth, families, and communities. YRCAS is located in one of the most diverse and fast-growing regions in Ontario, and Tinisha noted that the vast majority of the population consists of new immigrants. She further explained, "Understanding how to provide equitable service to families who may be immigrants, refugees, have unresolved status, or permanent residents is a must, and the training provides the foundational learnings".
YRCAS leadership team approved approximately 150 staff attending CWICE training in 2023/24. Tinisha shared that "YRCAS is on a journey of child welfare redesign, through proactive engagement and listening to diverse communities, to amplify their voices and form collaborations and partnerships." They also recently established a new Community Relations Department to strengthen their focus on community. As an agency, Tinisha said they continue to prioritize DEI that has "an expanded focus on issues related to trauma and mental health, accessibility and diverse abilities, and intersecting issues of poverty, immigration, and social determinants of health." This aligns extremely well with the CWICE training series.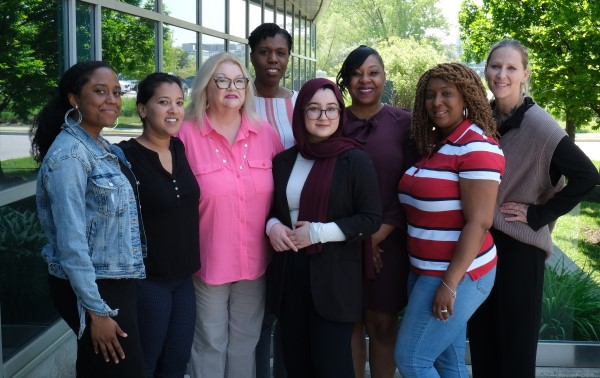 In speaking with members of the DEI team, it is clear that YRCAS is committed to developing an organizational learning culture that supports staff in developing core competencies. YRCAS is the first agency in Ontario to register all staff for CWICE training and we thank them for their leadership.
Tinisha shared YRCAS believes staff attending CWICE training will help "ensure the application and integration of diversity, equity and inclusion principles and practices, in the service delivery to children, youth, families and communities to challenge systemic biases that impact families."
Tinisha and her team have completed the CWICE 8- training series certificate program and received their certificate of completion. When asked about her experience in the training, she shared:
"What stood out to me regarding the CWICE training was the extensive knowledge of the trainers on the complexity of the immigration system, and the intersections with child welfare. The CWICE training was informative, interactive, applicable, and provided real life practical scenarios to apply, integrate, and transfer the knowledge learned in each session. As a participant, I left each session with extensive resources, and a deeper understanding of the supports and services provided by CWICE to child welfare organizations."
With Ontario's Quality Standards Framework introduced this summer, now is an important time to ensure staff are equipped to implement changes that are part of child welfare redesign. The CWICE certificate training program explores the various types of immigration status in Canada and through group exercises and case examples, the CWICE training series highlights:
♦ The importance of early intervention;
♦ Understanding child welfare clients' migration history;
♦ Ensuring children in out-of-home care have identity documents and immigration status in Canada; and
♦ The need to address unresolved immigration status for children, youth, and families involved with child welfare services.
While we prepare to welcome all YRCAS staff members into our virtual training classroom this fall, we share this story to inspire other agencies. We hope you will consider the benefits of engaging CWICE in discussions about current and future training opportunities. Thank you, Tinisha Stephens, the entire DEI team, Ginelle Skerrit, and YRCAS senior leadership team for leading the way!
For more information about the CWICE certificate program, please visit our Training page.
View our CWICE training calendar here.
Pictured:
Ginelle Skerrit, CEO and Tinisha Stephens, Manager of Diversity, Equity, and Inclusion of YRCAS
DEI Team at YRCAS
1 https://cwice.ca/docs/default-source/cwice/cwice_summaryfinal_jan2020.pdf?sfvrsn=dc97b44e_10
About the author: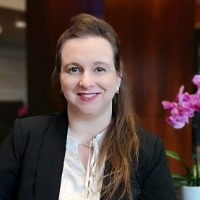 Danielle Ungara, RSW (she/her, grateful to be on Treaty 13 land) co-manages the Child Welfare Immigration Centre of Excellence (CWICE) at Peel CAS. CWICE offers services across Ontario, provides training and research nationally, and operates an international consultation centre. Danielle is an inclusive leader of integrity, and thought leader on many system issues. She believes in furthering social justice outcomes and equity through service excellence and research.