CWICE has engaged several times in consultation with the Ministry of Children, Community and Social Services, including in 2021 about changes to Ontario regulations. The regulation amendments are widely seen as the most substantial changes since Part X of the Child, Youth, and Family Services Act (CYFSA) was introduced. As part of child welfare redesign, and the implementation of the Quality Standards Framework on July 1, 2023, these changes provide direction for child welfare practice in Ontario.
Specifically, amendments to regulation 156/18 under the CYFSA include important enhancements to child rights. There is a focus on immigration status and citizenship as part of identity-related issues faced by children and youth. Among other changes, the upcoming regulations provide clarity on the importance of, and a timeline for, identifying and resolving outstanding immigration needs for children and youth in out-of-home care.
As organizations and child welfare professionals implement these changes, from policy to training and practice, CWICE is available to assist in preparation and implementation.
It is important that we ensure we're collectively achieving positive outcomes for children and youth's identity needs, and our work upholds their rights. We see these amendments as opportunities for meaningful engagement with children, youth, and families. It also means we must verify immigration status for children in out-of-home care and ensure the voice of the child is integrated at all stages of service provision. In CWICE, we recommend these practices be extended to benefit all children and youth receiving any child welfare service.
Cited as a model of provincial child welfare re-design, CWICE has experience resolving immigration status issues, seeking citizenship, and building awareness of the experiences of children or youth (and parents/families) within the immigration system and child welfare system. Every day, our teams support professionals and children / youth to: increase networks, ensure they have access to services and develop a sense of belonging, have permanent pathways and an ability to make future plans. "The investment in the Child Welfare Immigration Centre of Excellence is a part of Ontario's plan under the new child welfare redesign strategy to strengthen supports for children, youth, families and communities, and create a more efficient and sustainable child welfare system" said Honourable Minister Jill Dunlop, former Associate Minister of Children and Women's Issues (2020).
Currently, CWICE offers services across Ontario, provides training and research nationally, and operates an international consultation centre. CWICE has been recognized for its leadership and innovation, and was recently recognized by Senator Oh at the Senate of Canada for its 5-year milestone. CWICE is also responsible for capacity building across the child welfare sector and beyond, and contributes to a growing body of knowledge through its research initiatives.
CWICE continues to be available to support all child welfare organizations in Ontario and can assist in the following ways:
Policy & Procedure:
- Policy and Procedure development and consultation
Outreach:
- Virtual presentations available for your staff about our program
Training:
- Child welfare professionals are invited to attend our 8-course certificate training series. These courses provide an overview of the immigration system in Canada and how it intersects with child welfare, along with best practice approaches to dealing with immigration, settlement, or border-related matters
Identity Data:
- Tip sheet available for capturing identity-based data into CPIN
- Consultation available for identity-based data reporting, including immigration and citizenship
Webinars:
- Archived webinars available on OACAS' members site
Consultations:
- Centralized consultation centre available to assist your organization with consulting when managing complex cases (Phone: 905-363-6131 ext. 2222 or email: cwice@peelcas.org )
Services:
- We may provide brief services to resolve any more complex needs related to immigration status, identity documents, settlement or border-related issues
Resources:
- A resource list, articles, publications and other information is available on this website.
Related news:
O. Reg. 350/22: GENERAL MATTERS UNDER THE AUTHORITY OF THE MINISTER (ontario.ca)
MCCSS-Residential-Resource-Guide.pdf
About the author: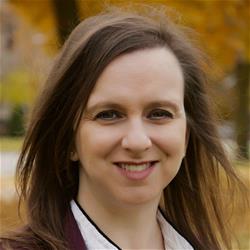 Danielle Ungara, RSW (she/her, grateful to be on Treaty 13 land) co-manages the Child Welfare Immigration Centre of Excellence (CWICE) at Peel CAS. CWICE offers services across Ontario, provides training and research nationally, and operates an international consultation centre. Danielle is an inclusive leader of integrity, and thought leader on many system issues, who believes in furthering social justice outcomes and equity through service excellence and research.