The mood of excitement was hard not to miss, as "D" received his citizenship certificate. The Oath of Citizenship ceremony ushered a new beginning for this young man. D would now be able to plan for the future and feel truly included in a society that, until now, had denied him so much.
Last year, I outlined the missed opportunities for a young man we are calling D, to protect his privacy and confidentiality. (See CWICE Offers New Possibilities after Missed Opportunities.)
This is a happy update to his story.
You see, D arrived in Canada as a Permanent Resident in the summer of 1999. The same year he was placed in out-of-home care. Unfortunately, his citizenship was not submitted once he became eligible in 2004. D spent all of his Canadian childhood in the extended society care of an Ontario child welfare agency. Once he began living independently as an adult, and without the support of an agency, his identity documents quickly became lost. D found himself unable to request a new PR card as a result. He was never able to visit his mother abroad, as one needs to prove identity and immigration status in order to travel, and have a valid passport to do so.
When asked what would be the first thing he would do with his new Canadian citizenship, D replied, with a broad smile: "I can finally make plans for the future, and feel secure. I can even have a Canadian passport and plan a trip outside of the country with my child! I can visit my mother, for the first time since I arrived in Canada!"
D was referred to CWICE by a community healthcare professional who cared about his future; what follows is a brief account of how such referrals to CWICE can change lives.
CWICE's work with D involved many steps, beginning with a full assessment of his pre- and post-migration history. Unfortunately, D's access to his migration history was scant and many of the documents required to apply for his citizenship were unavailable. During one of the many interviews with D, it was established that he had a copy of his Record of Landing – which he did not recognize initially. Finding one document related to this immigration history marked the beginning of a very successful working relationship with D.
As a CWICE immigration specialist, the work undertook included video conferencing and numerous calls with D, applying for a passport from D's country of origin, obtaining new identity documents, providing strong advocacy and assistance with the completion of his Citizenship Grant application process. The three-year process culminated in a moment of great joy - for me but most of all, for D.
During my interactions with him, D would often comment: "I would love to do better. I want my son to be proud of me." On one recent day, on this particular day, both father and son were very proud indeed!
This success story is only one of many. Take, for example, the case of "T", a 12-year-old child in the care of their kin. Their caregiver struggled to make ends meet, because they had to pay for private schooling for T, as the child did not have immigration status in Canada. T has been living in Canada since she was five years old. She was fortunate in that her biological parent was a Canadian citizen at the time of her birth. Thanks to the referral to CWICE, made by the child welfare worker, T successfully obtained her citizenship. She is now able to apply for provincial healthcare, have a passport, and enjoy all the other benefits of being a citizen.
When I asked T the most important thing that she would be doing after receiving her certificate, she replied: "Play soccer with a soccer league. They kicked me out since I did not have health insurance." She then asked me if now she could attend public school like her friends and go on trips with her kin. For T and her kin family, obtaining her citizenship certificate was life-changing. By acquiring this immigration status, T felt she could now be officially counted as part of the family. She knew she belonged and her kin knew too, even applying for more suitable housing for all of them. The kin caregiver also remarked that T "will one day attend post-secondary school with the savings they build for her, now that she can have a bank account!"
Both cases, and many more, prove that we can reverse or lessen the impact of poor outcomes by providing immigration support and advocacy for children, youth and families involved in child welfare. If you believe that a child or youth (or family) receiving services from a child welfare agency can benefit from our services, please make a referral as we know it can be life changing!
About the Author: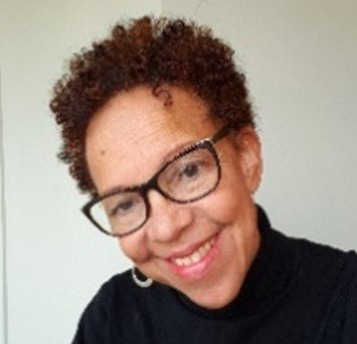 Fatima Mukai is a Child Protection Worker and Immigration Specialist at Peel CAS' Child Welfare Immigration Centre of Excellence. Fatima joined Peel CAS in 2017, as a specialized ongoing worker, with a team dedicated to servicing families and children experiencing immigration and settlement issues. Fatima has over 20 years of experience, working with vulnerable families, and has been an immigration specialist in CWICE since 2020.